Gastric Bypass Surgery – NYC
Quick Facts: Gastric Bypass
Improves Diabetes in Many Cases

Minimally invasive surgical procedure

Sometimes covered by insurance

Permanent, but can be reversible
Gastric Bypass Surgery NYC: What You Need to Know
For gastric bypass surgery in New York City, patients struggling with obesity and obesity-related health issues can turn to Dr. Marina Kurian at New York Minimally Invasive Surgery for relief and guidance.
The gastric bypass or Roux-en-Y gastric bypass (pronounced roo-en-wy) is a minimally invasive surgery that creates a smaller stomach and reroutes part of the intestines.
About the Gastric Bypass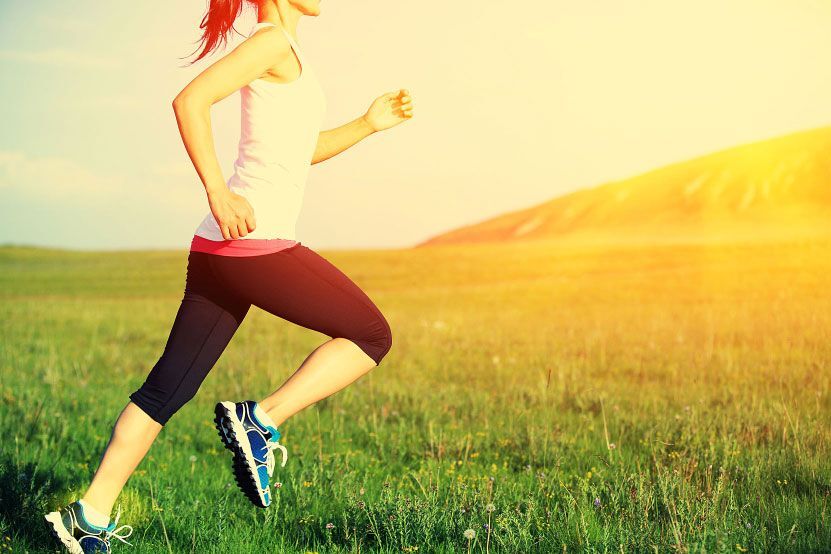 Gastric bypass is a type of surgery that results in the patient eating less food and, therefore, absorbing fewer calories. This is true especially in the early post-op stages.
How does a surgeon perform a gastric bypass? First, Dr. Kurian divides the stomach into two uneven parts: one small pouch that admits food and the other remainder — or remnant — of the stomach that does not.
In order for the food to drain out of the pouch, the small intestine is attached to the pouch; this procedure is known as a gastrojejunostomy. This small intestine is called the Roux limb.
Next, this Roux limb is measured for a certain length — 150 centimeters. At this point, the intestine is re-attached to complete the circuit; this portion of the procedure is called an enteroenterostomy.
After a gastric bypass, food will enter the small pouch of the stomach and will then be deposited directly into the small intestine. Thus, food bypasses most of the stomach as well as the initial section of the small intestine.
Generally speaking, the gastric bypass operation is performed with small incisions — a process we call laparoscopy. On some occasions, depending on patient needs and health circumstances, the gastric bypass has to be done with a large incision, known as an open gastric bypass.
To sum up the gastric bypass procedure:
It is a restrictive and malabsorptive procedure that results in fewer nutrients and calories being absorbed.
Food intake is reduced because part of the stomach is cut and stapled to create a new, small stomach pouch.
The small intestine is also cut and the lower section is attached directly to the new pouch.
Swallowed food passes directly into the lower portion of the small intestine, bypassing most of the stomach and the upper intestine.
Some Quick Facts About Gastric Bypass NYC
Improves diabetes in many cases
Minimally invasive surgical procedure
Sometimes covered by insurance
Permanent (but can be reversible)
More Details About Gastric Bypass in NYC
The gastric bypass operation is still the most common weight loss procedure in the United States. Risks of this procedure can include bleeding, infection, leaks, and blood clots, to name a few of the possible complications.
Occasionally, reoperation or additional procedures are required after the bypass to manage these complications. For some patients, over the long-term, operations may also be necessary to evaluate for bowel obstruction.
On average, at five years post-op, the gastric bypass operation helps patients lose about 60% of their excess weight. (Excess weight is defined as the weight above the weight you should be — or your ideal weight.)
With a gastric bypass, many health problems, such as diabetes, high blood pressure, sleep apnea, and joint pain can improve or resolve, depending on the patient's individual history.
What ensures continued success for our post-op patients, however, is our focus and attention on lifelong follow-ups with Dr. Kurian and her staff, including a dietitian.
Surgery is just one of the initial phases on the path to weight-loss, restoration of health, and long-term wellbeing.
In fact, the post-op phases of the care we provide at New York Minimally Invasive Surgery are critical for the ongoing success of our patients.
This bears repeating: The weight loss journey is not just about the weight loss or the surgery itself; it must include lifestyle maintenance (diet and exercise, as prescribed by your physician), along with additional lifestyle changes. All are major parts of the holistic weight-loss journey, as well.
To learn more about weight loss surgery and the gastric bypass procedure, click here to view our online seminar or to register for an in-person seminar.
Read on to learn more about our practice, our approach to patient care, and some additional details on a New York City gastric bypass surgery.
NYMIS, Dr. Kurian, and You
New York Minimally Invasive Surgery has offices scattered throughout New York City. Gastric bypass surgery is one of many bariatric (weight-loss) procedures that we perform.
In addition to our bariatric surgeries, we also focus our treatment on medical supervision both before, during, and after surgery.
Furthermore, as we mentioned above, we take a holistic approach that includes not just surgery but education (nutrition, behavior modification, and more), pharmacotherapy, as needed, and follow-up exams and additional treatment, if necessary.
This approach has proven to be successful in helping our patients lose weight and keep it off.
We are guided by the experience and expertise of Dr. Kurian, whose professional life has focused on the treatment of obesity. Specifically, the treatment of debilitating, life-affecting, morbid obesity in patients for whom other methods of weight loss and diet have proven unsuccessful.
A New York native, Dr. Kurian also educates other surgeons on bariatric surgery techniques and advancements. She's also published many articles on the practice of minimally invasive surgery.
The staff at New York Minimally Invasive Surgery is dedicated to providing the best in patient care. This is true whether it's gastric bypass in New York or one of our other procedures and treatments (gastric sleeve or sleeve gastrectomy, LAP-BAND® Adjustable Gastric Band, biliopancreatic diversion with duodenal switch, revisional procedures, etc.).
NYMIS staff works to relieve and minimize postoperative discomfort and accelerate recovery.
Your health and wellbeing is important to us — not just while you're in our office but for all the other times, too.
Health and Wellbeing After Gastric Bypass
A gastric bypass should help a patient lose weight. Post-op diet and exercise (always with appropriate and careful consideration of patient abilities and tolerances) should help the patient keep the weight off.
There are additional health benefits that can accrue post-op, some of which we've mentioned above. They include improvements in the following obesity-related health problems:
High blood pressure
High cholesterol
Gastroesophageal reflux disease (GERD)
Heart disease
Sleep apnea
Type 2 diabetes
Stroke
Cancer
Evidence also suggests that losing significant amounts of weight can help with infertility problems, too.
And of course, there are mood-elevating benefits (i.e., mental health benefits) that also start to add up post-gastric bypass surgery. This is due to the weight-loss itself; but it's also due to the fact that significant weight loss also makes it easier to regularly exercise, which is proven to have mental health benefits.
New York Minimally Invasive Surgery
If you are interested in learning more about a gastric bypass in New York City, please contact one of our nine conveniently located offices in the greater New York metropolitan area.
In addition, you may wish to schedule an appointment to speak with us. You can also watch an online seminar or sign up for an in-person seminar.
We are here for you, so don't hesitate to reach out with any questions or concerns. We offer a wide range of procedures and can help you find out what might work best for your specific situation.
Gastric bypass isn't for everyone. And generally, it requires certain medical conditions to be present to qualify for bariatric surgery. We can discuss all this when we meet with you.
Thanks for reading! You've just taken one big step on your journey to a healthy weight.
Ready to take another?