Botox New York City Look Great With Short, Simple Sessions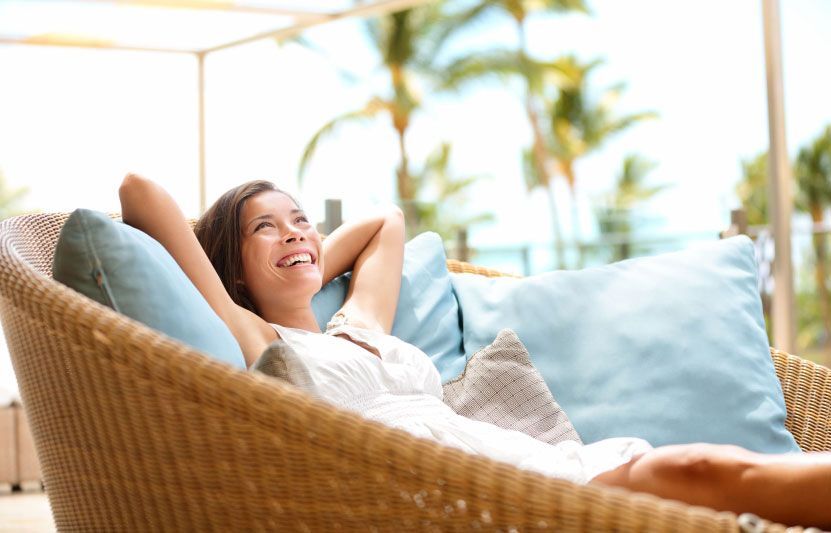 Botox in New York Minimally Invasive Surgery's comfortable clinic spaces is a quick and simple cosmetic procedure. Botox cosmetic treatment plans can be customized for facial rejuvenation.
And our board-certified doctor and her staff are friendly, warm, and well-versed in the intricacies of Botox treatment. Botox treatments are currently only offered in our Manhattan office, although we do offer Xeomin, a botox alternative.
If you're concerned about wrinkles or creases in the skin, Botox can help eradicate age lines, allowing the radiance of your skin to shine through. Botox works wonders for wrinkles that have yet to set deeply in one's skin.
Unlike more intensive and extensive forms of plastic surgery, Botox (the brand name for a type of neurotoxic protein called botulinum toxin), requires little more than a short session with the doctor.
During a procedure, a surgeon will inject small amounts of Botox into your skin or facial muscles using tiny needles. The protein paralyzes muscles and reduces the activity of one's skin glands.
Results appear within a few days: a smoother appearance to the skin that can last for months — at which time, another treatment will be required.
If you're interested in learning about Botox, costs, the procedure itself, or anything else related to our surgical services, we're happy to provide you with a free consultation.
Botox: Minimal Side Effects
Botox is a prescription medicine. It can temporarily eliminate forehead lines, crow's feet, and frown lines between the eyebrows in adult patients.
Most patients tolerate Botox without any discomfort whatsoever. One can plan a session in the middle of the day with little to no disruptions in that day's activities.
However, some patients may experience some discomfort, either at the injection sites or within the facial muscles themselves. This can typically be treated with nothing more than an ice pack and an over-the-counter pain reliever.
Botox is like any other medical procedure; there are risks, rewards, and possible side effects. These include allergic reactions, headaches, itchiness, and rash.
To be clear, according to Botox.com, "serious and/or immediate allergic reactions have been reported, including itching, rash, red itchy welts, wheezing, asthma symptoms, dizziness, or feeling faint."
We will discuss these possible effects and more with you when you come in for a consult.
Patient Health and Consult
We'll also want to know about any muscle or nerve conditions (ALS, Lou Gehrig's disease, myasthenia gravis, or Lambert-Eaton syndrome) or if you suffer from breathing-related health problems.
Furthermore, your doctor and the staff at New York Minimally Invasive Surgery will ask you questions related to other overall health, including any prescription medication you may be taking.
We'll also want to know about any antibiotic injections, muscle relaxants, allergies, cold or sleep medications, or other medical products you may have taken or are currently taking.
The Food and Drug Administration (FDA) approves the use of Botox in the treatment of frown lines (glabellar lines, or the area between the eyebrows and above the nose). But it can also be used elsewhere, including as a treatment for ailments as wide-ranging as chronic headaches and excess sweating.
Generally speaking, Botox is a muscle relaxer that leads to a decrease in creases!
Specifically, Botox blocks the neurotransmitter acetylcholine. Continuing treatments slow the process by which dynamic facial lines become static facial lines. In other words, the lines you get when you frown eventually become permanent. Botox treatments are designed to inhibit and even reverse this natural trend.
Who Is Eligible For Botox Treatments in New York City?
Anyone of any age can undergo Botox treatments in New York City. Safe, effective, and extremely popular, Botox cosmetic procedures have been the go-to option for many people for many years.
We all attain frown lines over the course of our lives due to squinting and, of course, frowning, either in concentration or while experiencing some other common, daily emotion. As time goes on, these lines become etched in our faces permanently.
Botox procedures at New York Minimally Invasive Surgery involve injections into the muscle structure between the eyebrows. The resulting paralysis reduced incidences of squinting and frown lines.
An increasing number of younger patients are turning to Botox treatments for the erasure of wrinkles and frown lines. This has been called the "prejuvenation" trend.
Results vary, and there are helpful debates surrounding the need for younger people to undergo Botox procedures as some sort of preventative treatment.
But the fact remains that it is a popular option for younger people. In fact, in 2020, more than 800,000 Botox procedures were performed in the United States on patients in their 30s. That's 18% of all procedures nationwide.
Regardless of your age, we will discuss your options with you and help determine the best course of action. We want to make sure you're armed with all the information you need to make an informed decision on your health care.
For Botox treatments, New York Minimally Invasive surgery is led by Dr. Marina Kurian.
Modern Botox treatments in New York — as practiced by NYMIS staff — seek to prevent what used to be known as "Botox Face," a frozen and unnatural look that was quite noticeable.
Present-day Botox procedures aim to eliminate or reduce wrinkle lines while still allowing for natural movement and facial expression.
Botox is safe, effective, predictable, and reliable. Millions and millions of patients have undergone Botox treatments over the last few decades.
It has been proven to reduce and eliminate static lines over the course of several years and multiple injections.
Botox injection treatments in NYC usually take no more than 15 minutes. And, as mentioned above, most patients experience no discomfort and can return to their daily duties as soon as they leave the office.
You'll be in good hands and good spirits with the staff at New York Minimally Invasive Surgery. Get in touch with us today so we can begin a course of treatment that will have you looking your best — and feeling pretty good, too!